Amtrol: Extrol Diaphragm Tanks
Extrol ASME commercial expansion tanks are designed to control pressure in closed hydronic heating systems. Available in diaphragm, partial acceptance bladder and full acceptance bladder designs, these tanks range in size from 8 gallons (30 liters) to 3,963 gallons (15,000 liters). Offered with maximum working pressures up to 300 PSIG (21 bar), Extrol is effective at maintaining positive pressure in a wide variety of HVAC systems.
Amtrol Extrol Diaphragm Tanks Features
Diaphragm design; industry's thickest.
Horizontal and vertical models are available with optional restraints.
Factory pre-charge: 12 psig.
Maximum operating temperature: 240° F.
Amtrol Extrol Diaphragm Tanks Specifications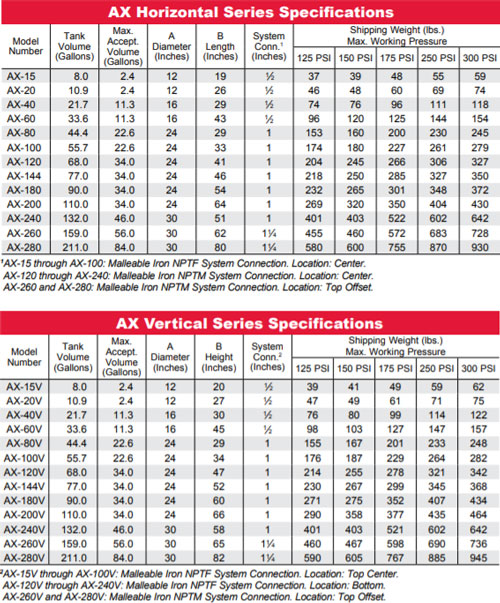 Amtrol Extrol Diaphragm Tanks Manual & Submittals