Amtrol: Premier Indirect-Fired Water Heaters
Amtrol Premier water heaters are perfect for larger homes and commercial applications. High output heat exchangers and increased storage capacity supply efficient, reliable hot water to meet the toughest demands. All Premier water heaters are Made in the USA in our ISO 9001:2008 registered facilities.
Premier Indirect-Fired Water Heaters Features
High Output for Increased Demands
Steady-State Heat Transfer up to 400,000 BTUH.
Multiple Pass Heat Exchanger Minimizes Pressure Drop.
Domestic Supply Temperatures up to 180º F.
Durable Construction
High Grade Stainless Steel Tank or High-Temp Poly Bottle.
Heat Exchanger Coating Resists Scale Buildup.
Removable Heat Exchangers for Easy Service.
All Controls Rated for 24 or 120VAC up to 15A.
Model Options Specifications
WH Series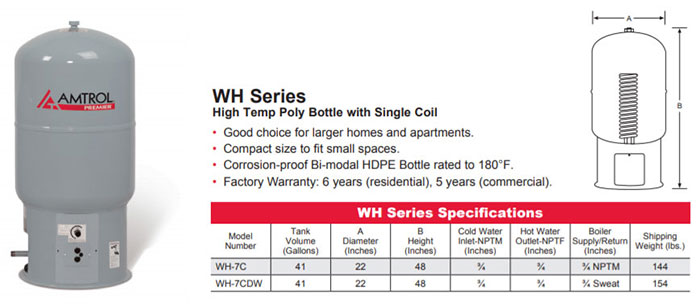 WHS Series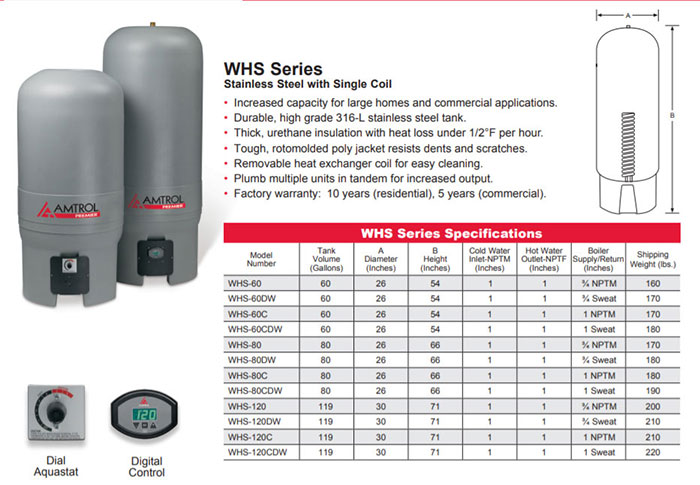 DC Series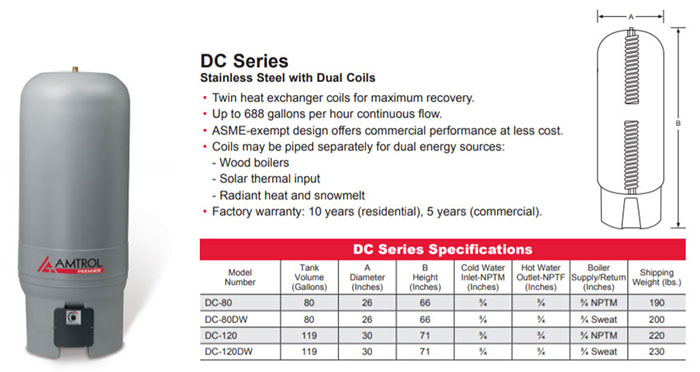 Convenient Accessories Included:
Temperature Control and Dry Well.
Temperature & Pressure (T&P) Relief Valve.
Bottom Drain Valve with Hose Connection.