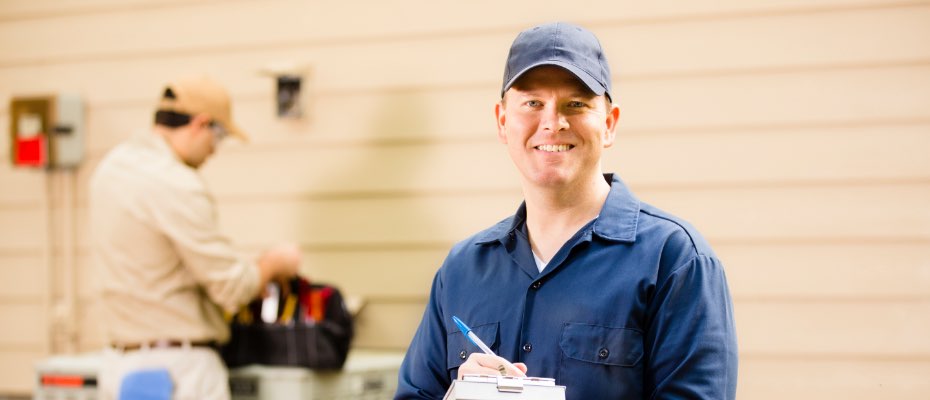 There are plenty of reasons to consider a career in the HVAC industry. In fact, according to the Bureau of Labor Statistics, employment in the heating, ventilation and air conditioning field is projected to grow 13 percent by 2028 – much faster than the average for other occupations. Here, our team will discuss prerequisites, training, certification and other important factors for becoming an HVAC technician.
Why You Should Consider a Career in the HVAC Industry
The HVAC industry continues to stay on the leading edge of technology. As systems evolve and become more sophisticated, technicians become more valuable due to their specific training and experience. Furthermore, HVAC technicians are needed in every region, during every season of the year. It's not difficult to see why this career field offers so much job security.
There's also plenty of opportunity for growth and advancement in the HVAC industry. In fact, many individuals even become their own boss – which means a healthy work/life balance will never be an issue.
Prerequisites for HVAC Certification
In order to obtain HVAC certification, most states require that you have your high school diploma or your GED. Your local community college is an excellent place to start if this is something you need to acquire. If you're still in high school, you may be able to enroll in trade schools or apprenticeships while you work toward your diploma.
It's important to note that there are certain values and personality traits that are common among HVAC technicians. You're likely to excel in this field if you:
Have good communication skills
Are reliable
Exhibit patience
Have excellent technical skills
Lead a physically active lifestyle
HVAC Technician Training: Your First Step into the Industry
Once you have your diploma or GED, you can begin your HVAC technician training. To do this, locate a program in your area. There are several types of classes available. The one that's right for you will depend on your specific goals. For example, in addition to certification, you can also work toward an associate's or bachelor's degree if you desire to do so. In most cases, certification often only takes about six months to complete. If you choose to further your education, it will take longer – but you'll also gain much more knowledge.
Consider an Apprenticeship
While not an absolute requirement, an apprenticeship can substantially expand your skill and knowledge base. Most employers prefer hiring technicians that have either completed postsecondary education or apprenticeship programs. You can apply for these programs through unions and contractor associations. Many involve up to 2,000 hours of on-the-job training and academic coursework – and in some cases, they may offer a stipend.
HVAC Certification & Licensing
Once you've completed all coursework and have graduated from your HVAC program, you can begin seeking employment. However, in order to obtain HVAC certification, you'll need to take an assessment. There are several standardized tests available across the United States, including those geared toward specific certifications like HVAC performance verifier, HVAC air distribution or HVAC efficiency analyst.
In some states, HVAC certification may not be required. However, even if certification isn't mandatory in your location, we recommend undergoing the process anyway. Not only will it show prospective employers that you're serious about your career, it will also help advance your personal knowledge and skill set – making you virtually indispensable in the HVAC industry.
Jumpstart Your Career in the HVAC Industry Today