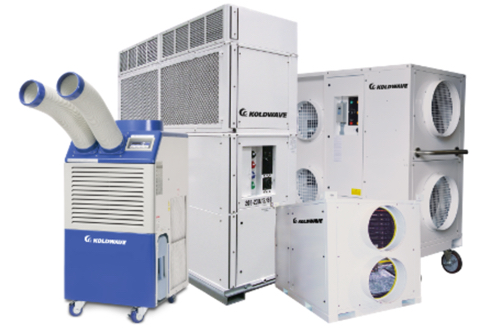 We are excited to offer KoldWave's complete line of water-cooled and air-cooled portable air conditioners. This line will provide customers with reliable, powerful equipment suited for challenging applications.
KoldWave brings 60+ years of industry experience to the table when designing and manufacturing innovative products. Their air-cooled units offer cooling capacities ranging from 10,000 to 92,000 BTU/hr, while water-cooled units offer cooling capacities ranging from 6,300 to 23,000 BTU/hr along with heating capacities from 7,000 to 27,300 BTU/hr.
These portable air conditioners work well under pressure, and are ready for spot, temporary, and emergency cooling settings. Applications include: data centers, commercial facilities, construction, healthcare, disaster recovery, and industrial facilities.
Also did you know KoldWave is a subsidiary of Mestek? Mestek is well known for producing quality units, and these units do not disappoint.
When purchasing from us, not only do you receive quality products for your HVAC/R applications, but you will also be supported by our quick shipping and top-notch technical support.